Ling Gui School of Qigong
Celebrating 31 years of Qigong Teachers' Training
with over 5,0000 Qigong teachers certified
Acupuncturists/Chinese Medicine Practitioners
Some Courses Approved & Pending
for PDAs through NCCAOM!
We welcome your interest in Qigong! Whether you are a beginner just learning to pronounce the word Qigong or a long time practitioner of energy work, we hope that you will find the information on this site helpful. Please take your time to read about the benefits of regular practice of Qigong, and the various medical Qigong forms we teach at the Ling Gui International Healing Qigong School. We are happy to offer a number of deeply fulfilling certification programs for dedicated practitioners of Qigong, as well as public workshops for people who wish to learn a specific method. Since our schools opening in 1990, we have welcomed medical doctors, acupuncturists, massage therapists, physical therapists, chiropractors, yoga, and Taiji teachers. We have certified over 45,000 Qigong teachers in Europe and the US.

Seven-Day Qi Prescription
for this Unique Time

Learning to navigate during any time of our lives can be stressful. Right now, there is rapid change on every level of our being. As we move through this next phase of staying healthy, we need to commit to our practices for the well-being of ourselves, families, communities, and the world.
The healing and teaching of Master Liu He has enhanced the lives of over one million people around the world! Using her knowledge of ancient Taoist practices, Master Liu He tailored a seven-day Qi prescription for you to follow. Click Here To View
~~~~~~~~~~~~~~~~~~~~~~~~~~~~~~~~~~~~~~~~~~~~~~~~~~~~~~~~~~~~~~~~~
Spotlight

*   *   *   *   *   *   *   *   *
Order Your Talismans for 2022!
LAST DAY TO ORDER – FEBRUARY 22, 2022
Center Talisman: #5 Trouble/Misfortune star will land on this section of the house, the fee is: $108 + shipping/handling.
Southwest Talisman

: #2 Illness star will land on this section of the house, the fee is:  : $91 + shipping/handling
ORDER Both: Center & Southwest Talisman for $168 plus Shipping/Handling
*   *   *   *   *   *   *   *   *   *   *   *

Hu Lu "  Golden Gourd" Medical Qigong

with Master Liu He
January 29

– January 30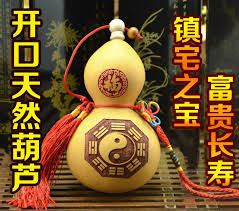 (
Live Stream Qi-Zoom)
The power of the gourd is used frequently in Feng Shui to repel negative Qi and contain positive Qi. This also became a metaphor for the body since the gourd's form and function are similar to the human body as it practices qigong.
Tuition: $240, $260 after January 18    Enroll Here
*   *   *   *   *   *   *   *   *   *   *   *
Cours Hebdomadaires avec Maître Liu He via Zoom
Pour enrichir vos capitaux sensoriels et protéger vos cinq organes internes.
*   *   *   *   *   *   *   *   *   *   *   *    *
You may now find Master Liu He on Instagram!
Every other week she will open another door and activate dimensional spaces with you. These Qi tips will be determined by the energy of the day/week/season and can provide you ways to strengthen your Qi, brighten your mind, and support a smoother and smoother way of living! Follow her on Instagram, @masterliuhe to receive these gems!
January 5, 2022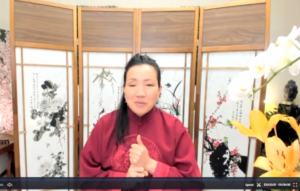 Past video:  New Year Mantra & Mudra 12/31/2021  :
~~~~~~~~~~~~~~~~~~~~~~~~~~~~~~~~~~~~~~~~~~~~~~~~~~~~~~~~~~~~~~~~
New Recorded Class available for purchase!
Feng Shui 9 Flying Star : Tiger Year 2022 with Master Liu He

What will the 2022 Water Tiger Year bring us?

Master Liu He presents the 2022 Nine Flying Stars influence for the Year of the Water Tiger in order to fully take advantage of the positive energies and to eliminate/harmonize the negative energies from a house or office. In this 3 hour and 30 minute Qi Zoom class, Master Liu He shows you the best remedies and activators for health and wealth!