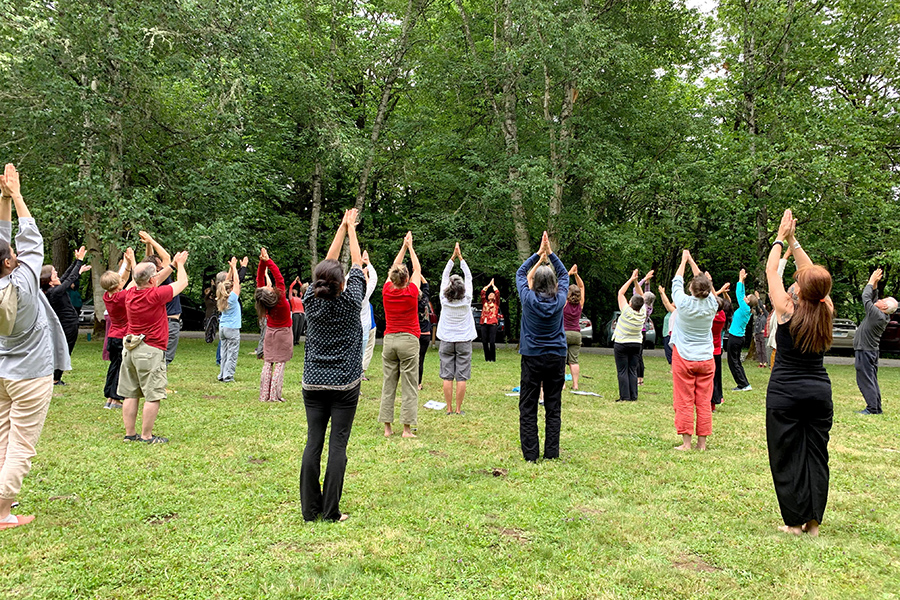 Program 1
Developing a Core Practice, Capturing Qi – Harmonization: Heart-Mind
65 hour course + possible 5 bonus online hours
Through studying Medical Qigong theory and practicing several Medical Qigong forms, students learn to gather and cultivate Qi. Students also gain an understanding and appreciation of the mind/body relationship, resulting in physical, emotional, and spiritual awareness and a deeper connection with the universe. Blocked Qi is released and an abundance of Qi stored in the Dan Tian.
Program Details
Program 1 consists of 65 course hours with a potential for 5 bonus online hours depending on the courses you choose. This is a flexible program allowing you to begin at any time and choose the courses you would like to attend. All of our offerings are listed on the Events page. Courses are offered online (livestream via Zoom), class recordings available to view for a limited time after the class, and/or in-person.
In each course, students will study the physical, energetic, and spiritual aspects of medical qigong. Depending on the course you attend, you will learn seasonal guidelines for Yang Sheng (Nourishing Life) via food and lifestyle. Within the program , you will learn about Chinese/Daoist medical theory and the action of the movement. The medical qigong forms taught, support the optimal function of the Zang-Fu organs and facilitate free flowing Qi throughout the body by unwinding knots and removing blockages.
Certification
For those seeking certification, when completing Program 1 and meeting certification requirements, you may certify to teach one form.
Cost
The cost for Program 1 is $2050, this price does not include lodging, transportation or meals for in-person classes. Online classes are held via Zoom.
Special Pricing
Enroll in Programs 1 & 2 for a tuition amount of $3800 ($300 savings!)
This price does not include lodging, transportation or meals for in-person classes.
Inquire Below
Use the form below to contact Ling Gui and begin you Qigong training journey!