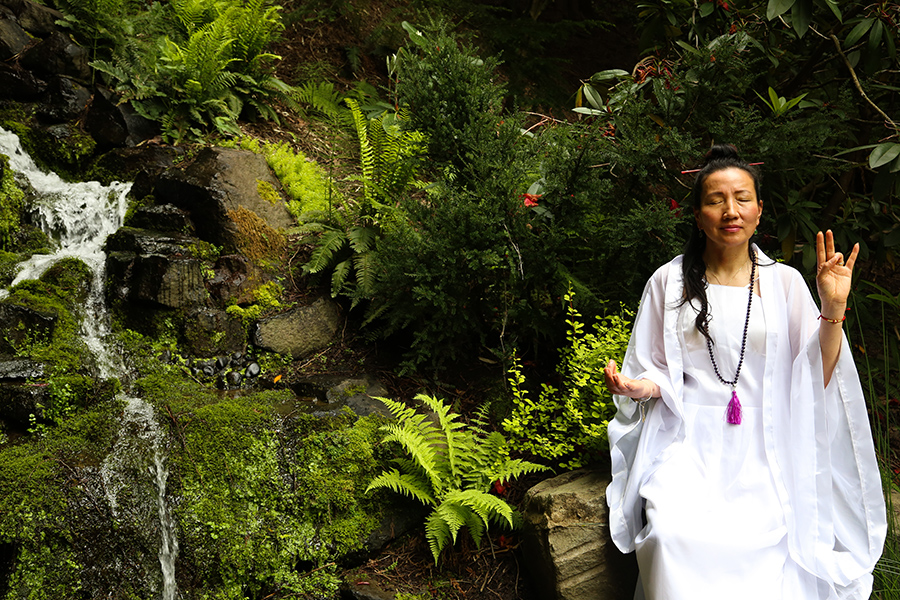 Master Teacher Training
165 hours
After completing the foundational Programs 1, 2, and 3, you may enroll in the Master Teacher Program. This 165 hour program provides continued self-cultivation and practice. When completed, students are certified as Master Teacher through the Ling Gui Qigong School with permission to teach many Qigong forms, represent the Liu Family Lineage, and certify your students to teach one form.
Program Details
The Master Teacher Program is a way to further develop your relationship with Medical Qigong and expand your understanding. As you continue to deepen your practice and study, you begin to perceive multiple layers of the material and the relationship of the different branches of the teachings.
This is a flexible program allowing you to begin at any time and choose the courses you would like to attend. All of our offerings are listed on the Events page. Courses are offered online (livestream via Zoom), class recordings available to view for a limited time after the class, and/or in-person.
Tuition: $5900
"The meaning of Dao is to always remember that you are a beginner."
– Master Liu He
Inquire Below
Use the form below to contact Ling Gui and begin you Qigong training journey!
---
By submitting this form, you are consenting to receive marketing emails from: . You can revoke your consent to receive emails at any time by using the SafeUnsubscribe® link, found at the bottom of every email.
Emails are serviced by Constant Contact