Daoist Alchemy with Dr. Liu Dong – Livestream
Join Dr. Liu Dong for this internal journey! This 10-hour course will focus on Daoist Internal Alchemy and the material will be presented via lecture and Qigong practice.
The material will cover: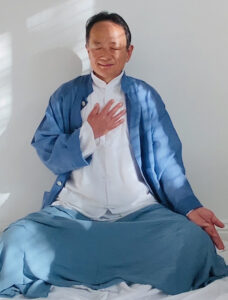 Theory:
1. Yellow Imperial Palace
2. Three Hun & Seven Po (physiological, pathological, and psychiatric aspects)
Practice:
1. Igniting the Big Dipper Qigong
2. Small Celestial Circulation (Xiao Zhou Tian)
Dates: 
Saturday, May 20 & Sunday, May 21, 2023
Times: 
7:00am-10:00am & 11:00am-1:00pm Pacific
National Certification Commission for Acupuncture and Oriental Medicine: 10 PDAs approved through NCCAOM for diplomats in the PE-CW category. You will need to attend live (in real-time online) to receive the PDA's.
When enrolling, you will receive:
Recorded links of each session, available to view for 3 weeks

(you are required to attend the class to receive the recording links). 

E- handouts  prior to class.
Front-row seat in your own home.
Tuition: $230 enroll options below:
Check: Please advise us via email, if you are mailing a check.
Pay Online:
If Paying by Check: Download Registration Form and enclose with check.
Whereas when Qigong is properly practiced, it is extremely beneficial and presents minimal risk to one's health, please consult your physician if you are in doubt of your capabilities or have special health concerns.
This class suited to:  Acupuncturists, Massage Therapists, Chiropractors, Qigong Instructors, Yoga Instructors, Martial Arts Instructors, Reiki Practitioners,  and other professionals. No prerequisites needed.