Shou Xiang – Palm Reading Livestream with Master Liu He
March 5 @ 9:30 am

-

1:30 pm
Full Registration!
With over 48 years of expertise in Taoist medicine practice, Master Liu He brings this exciting topic to life with her inspiring lecture, practical suggestions, and useful Palm Reading applications to be utilized in your day-to- day life!
Palm reading is a Taoist medical practice  that dates back nearly 5,000 years.  It is one of five integral branches of Taoist Medicine. This art form compliments other metaphysical studies such as the  Bazi (Destiny Reading) and Feng Shui (Study of the Land).
Palm prints contain information about a person's life. Later, this theory spread to China, Tibet, Persia, Egypt and other places, but it prevailed in Greece, and finally became popular in Europe. Another map to discover yourself, you will use hand shapes and the handprints. With the thickness and texture of the hand changing over time, we can explore the past and predict the future fortune from the change of the handprint. A handprint allows us to prepare early to navigate life for optimal living and taking precautions in advance when necessary. Palmistry uses the shape of the hand, texture, and color to determine health and prosperity of a person.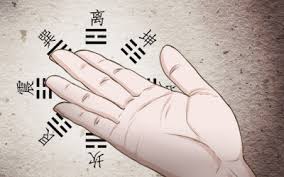 Saturday, March 5, 2022 – Live Stream Qi-Zoom
9:30am-1:30pm Pacific Time
$99 before February 26, 2022, after $119
This is a BONUS class when enrolling in the Spring Retreat! Click here for more info!
When enrolling you will receive:
Recorded links of the sessions, available to view for 3 weeks.
Qi transmission in your own home from Master Liu He.
Lecture slide presentation post class.
Enroll online via Square or mail in a check (details below):
The information contained in this lecture and site is not intended to diagnose, treat, or otherwise intervene in any medical condition. ALWAYS seek help from a licensed medical professional for any health condition. Individual results may vary.