Zhu You Shu 3-day Medical Qigong Course with Master Liu He Livestream
February 18, 2022

-

February 20, 2022
3-Day Medical Qigong Course : Zhu You Shu
Embrace over 5000 years of powerful healing modalities!
Registration Full – Recording Available for Purchase!

Zhu You Shu is often forgotten in Chinese medicine.  Born in ancient times, the  mysterious methods were founded in the traditional medicine of the homeland.
Zhu You's treatment is an important part of  Chinese medicine. You will find reference to Zhu You's 13 subjects/methods of treatment in the ancient text, "Huang Di Nei Jing".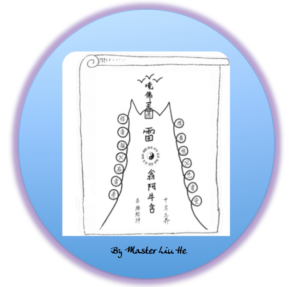 Blowing Dafa (expelling negative influences)

Pain Relief (activating sub-conscious level)
The Buddha's Palm (activate healing hands)
Qi Bone Setting Method (using Qi and Intention)
Water Prohibition Law (water management for healing)
The Magic Healing
The Great Law of Eliminating Evil
Hypnosis
The Method of Taking Medicine in the Universe
Shadowless Gold Needle Method
Ancestor Influence
Talisman
Mantras and Names
Due to historical reasons, Zhu You's treatments have always been secretly circulated in Taoism and mastered or applied by a very small number of people. Chinese medicine can be sorted into 13 sections including original applications:  praying/intention, blessing, soul retrieval, music, geomantic omen, shamanic practices, blood letting, food therapy, morality and culture, season, Chinese traditional medicine, and observing, listening, asking, and feeling.
In this 3-day exclusive course, Master Liu He will guide you through the following 5 Modalities, in order to connect with your higher self in order to receive the best reward. The remaining 8 modalities will be taught at the August 6-8, 2022 Summer Immersion.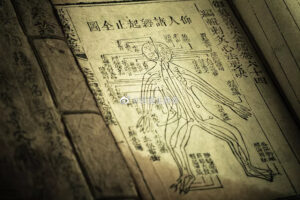 Blowing Dafa for the Year of the Water Tiger 2022

Pain Relief

The Buddha's Palm

Qi Bone Setting Method

Water Prohibition Law
When enrolling, you will receive
Admittance to a FREE 4 hours BONUS class on March 5, 2022! ($99/$129 value!)
Read more here..


Recorded links of the sessions, available to view for 3 weeks.

E- handouts prior to class.

Qi transmission in your own home from Master Liu He.

Lecture slide presentation post class.
National Certification Commission for Acupuncture and Oriental Medicine: 15 PDAs are approved through NCCAOM for diplomats in acupuncture and oriental medicine. 5 PDAs for each day. You will need to attend live to receive the PDAs. 

Times (Live Stream):
Friday 9:30am-1:30pm PT  & 2:30-4:00pm PT
Saturday 9:30am-1:30pm PT & 2:30-4:00pm PT
Sunday 9:30am-1:30pm PT
Tuition: $399+ 4 hour free bonus class early registration by February 10, 2022.
$469  + 4 hour free bonus class after February 10, 2022.
All tuition fees once paid are non-refundable, transferable to another workshop/class/retreat for $80 fee.
Enroll online with buttons below or mail in a check(details listed below)
If Paying by Check: Download Registration Form and enclose with check.
This class suited to:  Acupuncturists, Massage Therapists, Chiropractors, Qigong Instructors, Yoga Instructors, Martial Arts Instructors, Reiki Practitioners,  and other professionals. No prerequisites needed.
Whereas when Qigong is properly practiced, it is extremely beneficial and presents minimal risk to one's health, please consult your physician if you are in doubt of your capabilities or have special health concerns.