Medical Qigong for Women's Health with Master Liu He
December 11

-

December 12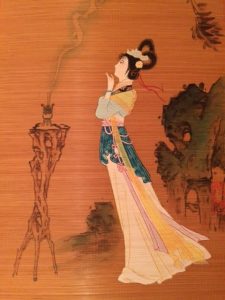 Space limited
Enroll and receive a FREE BONUS Class " Feng Shui 9 Flying Star – Tiger Year 2022″ Read More

National Certification Commission for Acupuncture and Oriental Medicine: 10 PDAs are available through NCCAOM for diplomats in acupuncture and oriental medicine.
Nourishing Woman (Yang Tai Gong) is a Medical Qigong form that has been developed in Master Liu's family to tonify the woman's body and procreative organs, enhance fertility, and support the mother and her baby during pregnancy. This magical form provides great benefit to all women regardless of age or reproductive history, and is especially effective with cases of infertility, diseases related to the female reproductive organs or gynecological system, as well as supporting smooth transitions with menopause. Since the physiology of women is different from that of men, this form focuses on nourishing the woman's body.

Dai Mai Medical Qigong: this powerful form activates the Belt Channel located around the waist.  Once the Belt Channel is activated, Qi starts to flow freely and expands. This will help conditions such as: constipation, weight control, fibrocystic breasts, and all gynecological and digestive issues.  The highlight of this form occurs as the Dai Mai's energy builds and spirals out, forming an energetic cocoon that provides protection from diseases and radiation that constantly bombard us in our world.
Preview the form here! 
The Qi Zoom 2-day workshop times will be:
Saturday, December 11 and Sunday, December 12  (10 hour class)
Morning Session  9:30am-1:00pm PT
Afternoon Session   2:00pm-3:30pm PT
Course is Live Stream via Qi-Zoom!
When enrolling, you will receive
Admittance to a FREE 3 hour and half BONUS class on January 15, 2022 (9:30am-1:00pm)!

Recorded links of the sessions, available to view for 3 weeks.
E- handouts for each form prior to class.
Qi transmission in your own home from Master Liu He
Front row seat in your own home
Download Registration Form if paying by check 
Or pay online with the buttons below.
Nourishing Woman/Dai Mai Early Registration
$235.00
Nourishing Woman/Dai Mai
$255.00
All tuition fees once paid are non-refundable, transferable to another workshop/class/retreat for $80 fee.
This class suited to:  Acupuncturists, Massage Therapists, Chiropractors, Qigong Instructors, Yoga Instructors, Martial Arts Instructors, Reiki Practitioners,  and other professionals. No prerequisites needed.Whereas when Qigong is properly practiced, it is extremely beneficial and presents minimal risk to one's health, please consult your physician if you are in doubt of your capabilities or have special health concerns.