3-day Magic Square Abdominal Medical Qigong with Master Liu He
May 29, 2021

-

May 31, 2021
 ***Magic Square Abdominal Medical Qigong***

Registration full,
waiting list available
Join Master Liu He for a 3-day Qi Zoom Intensive Workshop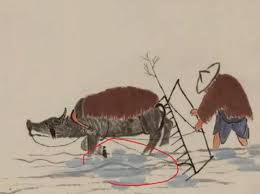 2021, the Year of the Metal OX. The Ox energies are here for support.  It is the optimal time to cultivate your personal Earth increasing your health and wealth. Within the Chinese medicine system, the Earth Element includes the Stomach/Spleen/Pancreas energetic organ systems. When we are able to receive nourishment, these organs transform and transports food into Qi , Blood, and Essence: vital components necessary to heal your entire system and maintain good health. When you are more healthy, you are more wealthy!
Within Taoist Medicine, all diseases and emotional issues can be rooted in the abdomen. Scientists have proven that we have more neurons in our "gut brain" than our head brain. By using our abdominal brain, you only use 20% of your energy to do the same " thinking". In turn, you store and save more energy for your body, healing, and overall health.
Join us to learn how to train your second brain by activating the eight abdomen trigrams of the Yi-Jing. 
Acupuncturists, NCCAOM Pending Review 15 hours. 
The Qi Zoom 3-day workshop times will be:
Saturday, May 29 / Sunday, May 30 / Monday, May 31 (15 hour course)
Morning Session  9:30am-1:00pm PST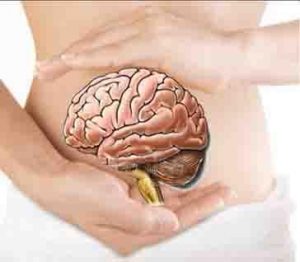 Afternoon Session   2:00pm-3:30pm PST
Tuition: $399
When enrolling, you will receive
Admittance to a FREE 5 hour BONUS class on June 6, 2021! ($99/$129 value!)
Recorded links of the sessions, available to view for 3 weeks.
E- handouts for each form prior to class.
Qi transmission in your own home from Master Liu He
Front row seat in your own home
For registration, download the form below (if mailing in a check) and mail in with your tuition or pay on-line with Square below.
All tuition fees once paid are non-refundable, transferable to another workshop/class/retreat for $80 fee.
Whereas when Qigong is properly practiced, it is extremely beneficial and presents minimal risk to one's health, please consult your physician if you are in doubt of your capabilities or have special health concerns.
This class suited to:  Acupuncturists, Massage Therapists, Chiropractors, Qigong Instructors, Yoga Instructors, Martial Arts Instructors, Reiki Practitioners,  and other professionals. No prerequisites needed.