Hu Lu "Golden Gourd" Medical Qigong with Master Liu He-Live Stream
December 12, 2020

-

December 13, 2020
Registration Closed – Contact Us to be Placed on the Cancellation List
The oldest Taoist name for qigong is "conserve the Qi in a bottle." In ancient China, dried gourds were used as containers for hot water, tea, or hot wine during the winter. Because they retained the taste and temperature of what they held, gourds were also used in Chinese medicine to hold herbs. The power of the gourd is used frequently in Feng Shui to repel negative Qi and contain positive Qi. This also became a metaphor for the body since the gourd's form and function are similar to the human body as it practices qigong. The concept of "Gourd Qigong" originated in the Liu family as well as with other Taoists.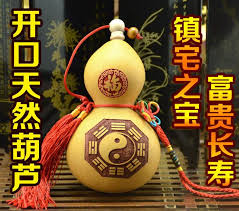 Practicing Golden Gourd Medical Qigong increases and maintains your body's energy, recharges your vitality, and protects you from the cold, damp, and winter wind that contributes to catching cold easily.(u
Workshop times (10 hour class):
Acupuncturists, NCCAOM  approved PDA 10 hours.
Saturday, December 12, 2020
and
Sunday, December 13, 2020
Morning Session  9:30am-1:00pm PT
(New time) Afternoon Session   2:00pm-3:30pm PT
When enrolling, you will receive
Admittance to a FREE 3 hour BONUS class on January 10, 2021! ($89/$119 value!)
Recorded links of the sessions, available to view for 3 weeks.
E- handouts for the form prior to class.
Qi transmission in your own home from Master Liu He
For registration, download the form below and mail in with your tuition or pay on-line with Square below.
All tuition fees once paid are non-refundable, transferable to another workshop/class/retreat for $80 fee.
This class suited to:  Acupuncturists, Massage Therapists, Chiropractors, Qigong Instructors, Yoga Instructors, Martial Arts Instructors, Reiki Practitioners,  and other professionals. No prerequisites needed.
Whereas when Qigong is properly practiced, it is extremely beneficial and presents minimal risk to one's health, please consult your physician if you are in doubt of your capabilities or have special health concerns.