Spring Retreat: Qi Men Dun Jia-Quantum Healing with Master Liu He – Livestream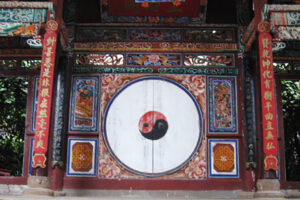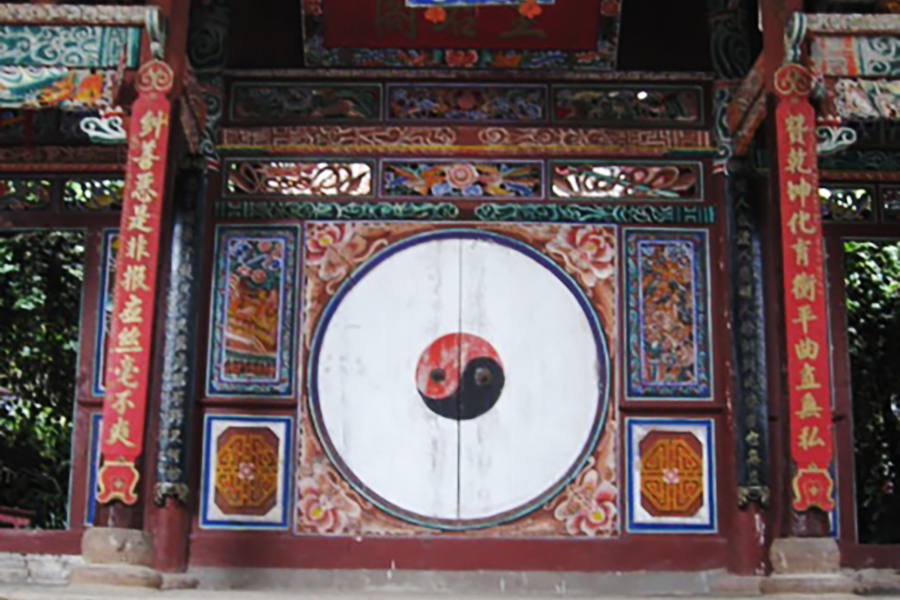 Special offering! 20-hour Master Qi Key course featuring Qi Men Dun Jia and Internal Landscaping!
Walk with Master Liu He in this 20-hour Master Qi key course. She will take you on a road to connect the Three Magnificent Energies and receive a key for the 8 Different Doors to be used in the next 20 years.
March 4, 5, 11, April  15, 2023:  9:30 am-1:00 pm and 1:30 pm-3:00 pm (20 hours)
Qi Men Dun Jia: Daoist Quantum Healing 
A 5,000 year old Chinese Metaphysics, Qi Men Dun Jia quantum healing, is an ancient system once used by the Emperors and imperial astrology advisers.
Qi Men Dun Jia consists of:
* 3 Qi magnificent: Sun  – Moon – Stars
* 8 Men (doors),  (opening, retreat, alive, hurt, hidden, auspicious, dead, shocking)
* 6 Dun Jia ( hidden powers)
The strength of Qi Men Dun Jia is to analyze the energy of the current space and time. This practice will help individuals and organizations to make better decisions and also craft a more positive outcome in their lives and decisions by using a strategic approach. You could consider this a GPS for life! This shows you the best direction to go and maximize the potential for yourself. It is the noblest knowledge and the divination and measurement of Qi Men Dun is mainly divided into three plates: heaven, gate, and earth, which symbolize the three talents.
Class includes: Lecture and Quantum Healing Qigong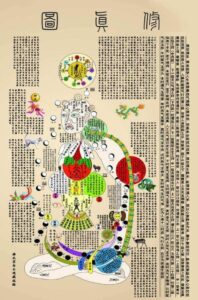 Diagram of the Cultivation of Reality (Xiu Zhen Tu) and Qigong
Xiu Zhen means "to practice and learn the way of the truth." It is a Daoist diagram of the human body illustrating principles of Neidan "Internal alchemy", Chinese astrology, and cosmology.
Many internal landscaping teachings including this map show: 24 Jie Qi, 28 Constellations, 30 Lunar phases, Thunder Rites, and Golden Elixir.
In this 5-hour class, the focus will contain:  24 Jie Qi, Solar Terms, and 30 Lunar phases traveling in the body. You will learn a qigong form to sync with this system.
When enrolling, you will receive
Recorded links of the sessions, available to view for 3 weeks.
E- handouts prior to class.
Qi transmission in your own home from Master Liu He.
Lecture slide presentation post class.
National Certification Commission for Acupuncture and Oriental Medicine: 20 PDAs are approved through NCCAOM for diplomats in PE-CW. You will need to attend live online to receive the PDAs. 
Tuition:  $475
Enroll online below or mail in a check (details listed below).
Tuition payments are non-refundable, however they may be applied toward another course/retreat.
Whereas when Qigong is properly practiced, it is extremely beneficial and presents minimal risk to one's health, please consult your physician if you doubt your capabilities or have special health concerns.
These classes are suited for:   Acupuncturists, Massage Therapists, Chiropractors, Qigong Instructors, Yoga Instructors, Martial Arts Instructors, Reiki Practitioners,  and other professionals. No prerequisites are needed.