Medical Qigong Summer Immersions I & II with Master Liu He – 21 Days
A Transformative 21-Day Medical Qigong Practice
Connecting you to the Tai Yi Noble Star, your personal GPS!
Registration full
Join Master Liu He for our
Build Your Stability and Intelligence
with a 21-Day Medical Qigong Program
Live Stream Qi-Zoom!
This 21-Day opportunity consists of the Summer Immersion I & Immersion II & a bonus enrollment to the September 18, 2021 class.
With over 48 years of expertise in Qigong, Master Liu He has developed this unique 21-day summer immersion program (details below) for you to use as your Qi starter (like a dough starter), to rise up and connect with your true power in life. She noticed that this is the best way to unwind your thinking to release your body and emotional blockages.
Eight Extraordinary Vessels
These eight vessels begin at the moment of conception, create an energy field within which the embryo grows, and ultimately give rise to the meridian system of our bodies. Practicing Eight Extraordinary Vessels Qigong accesses healing at the level of our prenatal Qi, similar to our DNA, while bringing us back to a time of wholeness before birth, and links us to our present life for developing our potential.
AND
Tai Yi Noble Star Qigong
Medical Qigong for repairing and strengthening the Tai Yin organs and meridians (Lungs and Spleen). Viruses (Covid) and any colds/flu weaken the Lungs and the Spleen. You may experience loss of smell and taste when ill. This form will support the healthy function of the two organs to regulate the digestive and immune systems. This form also addresses symptoms associated with chronic fatigue and fibromyalgia.
Connect with the Tai Yi Star and receive guidance to opportunities!
Tuition:$699 before July 15, after $799
When enrolling, you will receive: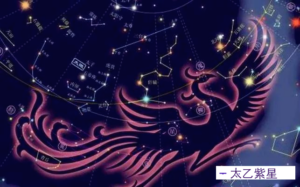 Recorded links of the sessions, available to view for 3 weeks.
E- handouts for each form prior to class.
Qi transmission in your own home from Master Liu He.
Front row seat in your own home.
Bonus enrollment in the September 18, 2021 class!  5 hours ( 9:30am-1:00pm and 2-3:30 pm PT)
All tuition fees once paid are non-refundable, transferable to another workshop/class/retreat for $80 fee.
For registration, download the form below and mail in with your tuition (take $9 off the tuition pricing) or pay on-line with Square below (no need to submit the form).
If Paying by Check: Download Registration Form and enclose with check.
This class suited to:  Acupuncturists, Massage Therapists, Chiropractors, Qigong Instructors, Yoga Instructors, Martial Arts Instructors, Reiki Practitioners,  and other professionals. No prerequisites needed.
Whereas when Qigong is properly practiced, it is extremely beneficial and presents minimal risk to one's health, please consult your physician if you are in doubt of your capabilities or have special health concerns.