Medical Qigong & Gua Sha Hypnosis with Dr. Liu Dong
November 20, 2021

-

November 21, 2021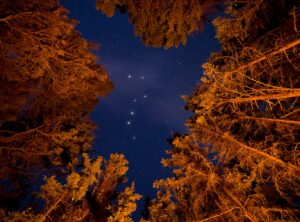 Join Dr. Liu Dong and learn a Medical Qigong form and Gua Sha Hypnosis to Tonify Kidney Jing.
The Big Dipper Medical Qigong form is a Taoist alchemy practice, focusing on the heart and kidney connection. Working to support the Kidney Qi and nourishing the Heart Shen to address symptoms of anxiety and depression.
The Gua Sha Hypnosis will focus on Women Health's however it may be used for any individual presenting certain symptoms.
You will learn theory and treatment protocols for:
– Tian Gui (Heavenly Water) – Liver and Kidneys Yin Deficiency
– Blood Deficiency leading to dryness
– Uterus Coldness
– Damp Heat in the Lower Burner
– Tonify Kidney Jing
– Infertility
– Uterine Cysts
The Qi Zoom 2-day workshop times will be:
Saturday, November 20 and Sunday, November 21, 2021  ( 10 hour class)
Workshop times:
Saturday: 7am-10am & 11am-1pm Pacific Time
Sunday: 7am-10am & 11am-1pm Pacific Time
National Certification Commission for Acupuncture and Oriental Medicine: 10 PDAs are available through NCCAOM for diplomats in acupuncture and oriental medicine.
Location:  Live Stream via Zoom
When enrolling, you will receive
Recorded links of the sessions, available to view for 3 weeks.
E- handouts for the form prior to class.
Front row seat in your own home.
All tuition fees once paid are non-refundable, transferable to another workshop/class/retreat for $80 fee.
This class suited to: Acupuncturists, Massage Therapists, Chiropractors, Qigong Instructors, Yoga Instructors, Martial Arts Instructors, Reiki Practitioners, and other professionals. No prerequisites needed.
Whereas when Qigong is properly practiced, it is extremely beneficial and presents minimal risk to one's health, please consult your physician if you are in doubt of your capabilities or have special health concerns.