Medical Qigong for Anxiety & Stress with Dr. Liu Dong-Livestream
May 21, 2022 @ 7:00 am

-

May 22, 2022 @ 1:00 pm
We all deal with stress in one way or another. When we become stuck in the stress mindset, our bodies usually give us an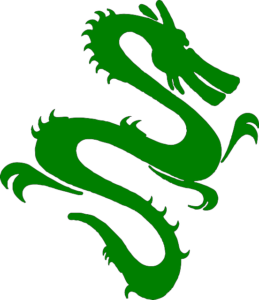 indicator that we need to adjust our stress management skills. Green Dragon Medical Qigong is your adjustment. It is a method to manage the stress response in our bodies.  The fluid movements of the form:  strengthen the Kidneys to activate and support the willpower;  regulates the Liver Qi to stabilize the emotions; as well as disperses Liver fire and calms the spirit of Heart.  A dynamic form to be practiced any time of the year!
Join Dr. Liu Dong to heighten your stress management skill!
National Certification Commission for Acupuncture and Oriental Medicine: 10 PDAs are approved through NCCAOM for diplomats in acupuncture and oriental medicine. 5 PDAs for each day. You will need to attend live to receive the PDAs. 
All tuition fees once paid are non-refundable, transferable to another workshop/class/retreat for $80 fee.
Enroll online with buttons below or mail in a check(details listed below)
The Qi Zoom 2-day workshop times will be:
Times (Livestream 10 hours):
May 21, 2022, Saturday: 7:00am-10am PT & 11am-1pm PT
May 22, 2022 Sunday:  7:00am-10am PT & 11am-1pm PT
When enrolling, you will receive
Recorded links of the sessions, available to view for 3 weeks.
E- handouts for the form prior to class.
Front row seat in your own home.
Tuition $199 Enroll Here
If Paying by Check: Download Registration Form and enclose with check.
This class suited to:  Acupuncturists, Massage Therapists, Chiropractors, Qigong Instructors, Yoga Instructors, Martial Arts Instructors, Reiki Practitioners,  and other professionals. No prerequisites needed.
Whereas when Qigong is properly practiced, it is extremely beneficial and presents minimal risk to one's health, please consult your physician if you are in doubt of your capabilities or have special health concerns.