Taoist Wisdom for Spring Detoxification With Master Liu He
April 18, 2021 @ 10:00 am

-

1:30 pm
Taoist Wisdom for Spring Detoxification With Master Liu He – Live Stream via Qi-Zoom
Registration Full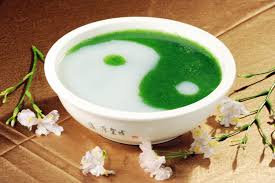 With Winter being a time of preservation, Spring is a time of cleansing and renewal. In ancient Chinese Medicine theory, Spring, the season associated with the Liver,  is the best and safest time of the year to implement a cleanse or a gentle detox. We need to clear out or reset our bodies and mind for the Qi to flow, grow, and prevent Qi blockages for the rest of year. Master Liu He will guide you in this ancient Taoist wisdom for a complete plan to cleanse/detoxify  mind, body, and soul.
April 18 (10am-1:30pm Pacific Time)
Tuition: $69 before March 15th, 2021 after $89
When enrolling, you will receive
Recorded links of the sessions, available to view for 1 week.
Qi transmission in your own home from Master Liu He
Front row seat in your own home
All tuition fees once paid are non-refundable, transferable to another workshop/class/retreat for $80 fee.
Download Registration Form If Paying by Check
This class suited to:  Acupuncturists, Massage Therapists, Chiropractors, Qigong Instructors, Yoga Instructors, Martial Arts Instructors, Reiki Practitioners,  and other professionals. No prerequisites needed.
Whereas when Qigong is properly practiced, it is extremely beneficial and presents minimal risk to one's health, please consult your physician if you are in doubt of your capabilities or have special health concerns.