Jin Guang Da Dao (Golden Road) Meditation Live Stream with Master Liu He
*** Sixth Sense Bank ***     Registration Full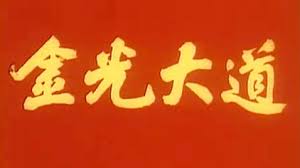 With the success of the past Sense Bank classes (Smell, Hearing, Sight, Touch, Taste), Master Liu He has developed a Sixth Sense Bank.
After you have worked and accumulated the five senses, you may now activate your Sixth Sense Bank.
Have you experienced a dream that has come true? Or do you happen to think or say something at the same time as someone else? Have you ever contacted someone and they say "I was just going to contact you!" Then you are using what is known as your "sixth sense."
Your Sixth Sense is an inner sense of guidance. You may use those intuitive promptings that urge you to take specific steps in life that lead you in a "right and true" direction for you. It is a cumulative power of all your other senses—sight, sound, taste, touch, smell. Indeed, these senses culminate to form a stronger sense of inner knowing.
Your sixth sense can help you navigate your way through life—to better relationships, improved well being, and even success in your career. It can help you to realize your full potential.
We are all born with a Sixth Sense. It often becomes fogged over or subdued with our stressful lives.
From a Taoist perspective, you develop this level of communication, through the art of listening inward. In fact, individuals who were guided by the act of the Sixth Sense created sacred practices to discover the highest truth.
The Sixth Sense offers you an upgrade from your normal sense ability to super normal.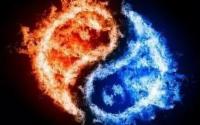 Join Master Liu He to learn about this incredible sense that you can develop and refine:
More direct perceptions
Connecting with the universe and others, moving beyond space and time limitations
Super normal sense such as: telepathy, clairvoyance, precognition, retrocognition
In this 5-hour class: Master Liu He will provide:
lecture:  Qigong theory, cosmology, and history
meditation: Jin Guang Da Dao (Golden Road) meditation
 Sunday, June 6, 2021
(10:00 am-1:30pm and 2:00 pm-3:30 pm PT)
This is a free BONUS class when you enroll in the 3-day intensive May 29-31, 2021!
For registration, download the form below and mail in with your tuition or pay on-line via Square below.
All tuition fees once paid are non-refundable, transferable to another workshop/class/retreat for $80 fee.
Download Registration Form If Paying by Check
When enrolling, you will receive
Recorded links of the sessions, available to view for 1 week. 
Qi transmission in your own home from Master Liu He
Front row seat in your own home
Whereas when Qigong is properly practiced, it is extremely beneficial and presents minimal risk to one's health, please consult your physician if you are in doubt of your capabilities or have special health concerns. Material presented is for educational purposes only.  The information contained on this site and in the live-stream class is not intended to diagnose, treat, or otherwise intervene in any medical condition. ALWAYS seek help from a licensed medical professional for any health condition. Individual results may vary.