Mien Shiang – Face Reading Live Stream with Master Liu He
 With over 48 years of expertise in Taoist medicine practice, Master Liu He brings this exciting topic to life with her inspiring lecture, practical suggestions, and useful Face Reading applications to be utilized in your day-to- day life!
Full Registration!
Saturday, September 18, 2021
Mie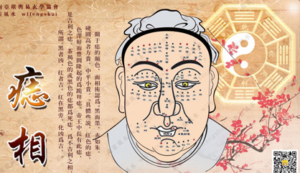 n Shiang (pronounced myen shung) is a Taoist medicine practice  nearly 5,000 years old. The term means face (mien) reading (shiang). It is one of five integral branches of Taoist Medicine. This art form compliments other metaphysical studies such as the  Bazi (Destiny Reading) and Feng Shui (Study of the Land).
Learning this skill, will provide you additional insight in your search of self-discovery. While looking and studying the wisdom of your face, you may develop a strong understanding of your true nature. This enables you to recognize your innate gifts as well as challenges. Once these are recognized, you will then know how to harmonize with them and live a fulfilling life!
Face reading uses several maps and most often uses a 100 year face map. Each position represents a single year in your life in order to identify areas of disharmony in the body as well as traumatic physical and emotional events that have impacted a healthy energy flow. At the same time, it can be considered a way to predict your future.
As you focus on the deeper aspects of face reading and diagnosis,  you may become more conscious of  your actions, reactions, your health, wealth, and luck. Your choices in life could change!
For centuries, China's great strategists and Imperial advisors relied on the ancient Chinese art of Face Reading, for everything from selecting suitable Imperial scholars to handling diplomatic relations with rival states. In today's world, Face Reading is employed by top businesses and political organizations, for everything from hiring the best employees to selecting the best political candidate.
Topic for this workshop : Mien Shiang – Face Reading for Health
Saturday, September 18, 2021
(9:30 am-1:30pm and 2:00 pm-3:30 pm PT)
This is a free BONUS class when you enroll in "Summer Immersion  I & II – Tai Yi Noble Star Medical Qigong" from August 7 to 12, 2021.

For registration, download the form below and mail in with your tuition or pay on-line via Square below.
All tuition fees once paid are non-refundable, transferable to another workshop/class/retreat for $80 fee.
Download Registration Form If Paying by Check
When enrolling, you will receive
Recorded links of the sessions, available to view for 3 weeks.
Lecture notes after class.
Qi transmission in your own home from Master Liu He
Front row seat in your own home
Early tuition: $125 before September 5, after $150
Whereas when Qigong is properly practiced, it is extremely beneficial and presents minimal risk to one's health, please consult your physician if you are in doubt of your capabilities or have special health concerns. Material presented is for educational purposes only.  The information contained on this site and in the live-stream class is not intended to diagnose, treat, or otherwise intervene in any medical condition. ALWAYS seek help from a licensed medical professional for any health condition. Individual results may vary.