Diamond Medical Qigong for Breast Health with Master Liu He
October 9, 2021

-

October 10, 2021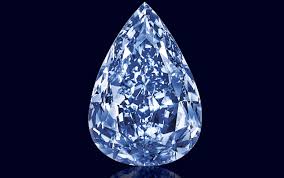 This course will bring you insights of Taoist Medicine and Breast Health.
Full Registration!
A woman's life, as well as today's man, depends on their breast health. The left breast has a connection with the liver and the right breast with the Lungs. Tan Zhong (CV17) acupoint, located between the breasts, connects with the heart, kidneys, and spleen. By circulating qi in the breasts, you will stimulate energy of the five organs creating an optimal functioning system. The form offered for this topic will be Diamond Medical Qigong:  focusing on nourishing Yin (Blood, Qi, and Jing), releasing the blockages for the Ren and Chong Mai, and stabilizing the emotions. Theory and movements (based on organ and channel theory) are found effective for hernias and prostate health.
The specific intention is to untie all of the knots in order to support and heal the breasts and the surrounding tissue, as well as activate the lymphatic system. The effect of releasing this Qi knot can be immediate after practicing this form as witnessed by myself and many students.
I named this form Diamond Medical Qigong because the movements allow you to rebuild your connection to your internal diamond and increase your value or self-worth. Each time you practice the form you upgrade the quality of your diamond to support your vitality and clarify your mind and the body's Qi. Since the Diamond is the strongest stone, you create an image of strength and transfer that image to your unbreakable connection to your internal self.
Preview the form here!
The Qi Zoom 2-day workshop times will be:
Saturday, October 9 and Sunday, October 10  (10 hour class)
Morning Session  9:30am-1:00pm PT
Afternoon Session   2:00pm-3:30pm PT
10 PDA Points approved by NCCAOM in OM category!
When enrolling, you will receive
Admittance to a FREE 3 hour BONUS class on Saturday November 6th (9:30am-12:30pm)!

Recorded links of the sessions, available to view for 3 weeks.
E- handouts for each form prior to class.
Qi transmission in your own home from Master Liu He
Front row seat in your own home
Early Registration $235 before September 21, 2021, $255 after.
Download Registration Form if paying by check 
Or pay online with the buttons below.
All tuition fees once paid are non-refundable, transferable to another workshop/class/retreat for $80 fee.
This class suited to:  Acupuncturists, Massage Therapists, Chiropractors, Qigong Instructors, Yoga Instructors, Martial Arts Instructors, Reiki Practitioners,  and other professionals. No prerequisites needed.Whereas when Qigong is properly practiced, it is extremely beneficial and presents minimal risk to one's health, please consult your physician if you are in doubt of your capabilities or have special health concerns.