Concentrating the Hun & Training the Po with Master Liu He-Live Stream
January 30, 2021

-

January 31, 2021
Medical Qigong Forms: Concentrating the Hun & Training the Po
Develop a happy internal marriage between the Liver and the Lungs.
Registration Closed – Contact Us to be Placed on the Wait List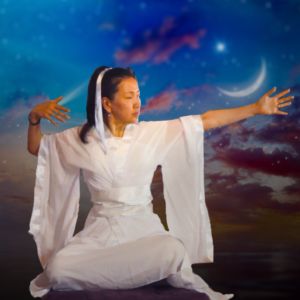 Dates: January 30-31, 2021
Licensed Acupuncturists:  NCCAOM approved 10 PDA
Concentrating the Hun: The spirit sent to the liver is called Hun. The Hun gives us sight in the day and dreams at night. It is responsible for our creative projects, plans, and dreams for the future. When practicing, this form decreases cloudy thinking and creates a sharp, clear mind to make unhesitating decisions in life.
Limiting and Training the Po: The Po of the lungs is similar to an animal spirit, controlling bodily rhythms and basic physical instincts. This spirit's primal impulses are behind the behavior patterns of infants. Sexual instincts are also controlled by the Po. The Po includes seven spirits that connect with the seven emotions: anger, worry, fear, excitement/joy, fright, sadness/grief, and anxiety. All emotions ultimately return to sadness/grief, the emotion connected with the lungs, as part of letting go. The Po and the development of the lungs are important when you are practicing this form, especially for current physical health. Practicing this Qigong also takes us further, by working on reestablishing our connection to all the body's spirits. This work prepares us to continue life in the spiritual world after death.
The Qi Zoom 2-day workshop times will be:
Saturday, January 30 and Sunday, January 31  (remaining a 10 hour class)
Morning Session  9:30am-1:00pm PT
Afternoon Session   2:00pm-3:30pm PT
When enrolling, you will receive
Admittance to a FREE 3 hour

BONUS class on February 21, 2021!

 

Dream Interpretation

($89/$119 value!)
Recorded links of the sessions, available to view for 3 weeks.
E- handouts for each form prior to class.
Qi transmission in your own home from Master Liu He
Front row seat in your own home
For registration, download the form below and mail in with your tuition or pay on-line with Square below.
All tuition fees once paid are non-refundable, transferable to another workshop/class/retreat for $80 fee.
Tuition $235 + Feb. 21 Dream Interpretation
This class suited to:  Acupuncturists, Massage Therapists, Chiropractors, Qigong Instructors, Yoga Instructors, Martial Arts Instructors, Reiki Practitioners,  and other professionals. No prerequisites needed.
Whereas when Qigong is properly practiced, it is extremely beneficial and presents minimal risk to one's health, please consult your physician if you are in doubt of your capabilities or have special health concerns.