Celestial Pillar with Master Liu He – Live Stream
January 10, 2021 @ 3:00 pm

-

March 14, 2021 @ 5:00 pm
Registration Closed – Contact Us to be Placed on the Cancellation List
Winter – Spring Class Series
Dates: January 10, 17, 24 & February 7,21, 28 & March 7, 14, 2021
Time: 3pm-5pm, PT (16 hour class)
If you missed our Celestial Pillar Medical Qigong offering last year, you now have another opportunity to learn this incredible form so many students are talking about! .
If you haven't heard about this form, students who learned and have been practicing have been reporting powerful responses. The form has provided increased energy, feelings of vitality, feeling younger, sleeping well, and an increased metabolism.
Offering this form in Spring just before Summer in order to take off those extra layers: free radicals, excess weight, burdens, negative emotions, and thought patterns that don't serve you.
Celestial Pillar Qigong provides you this opportunity to strengthen and boost your Zheng Qi (upright yang qi). Strong Yang Qi gives you the foundation for a strong and vibrant life. The form (body, organs, etc.) is Yin Qi, we need Yang Qi to animate and bring to life.In our fast paced modern society, we drain and consume our Yang Qi on a daily basis. When our Yang Qi begins to diminish, we have the potential to become ill. When all of our Yang Qi is depleted our life ends.The universal Yang Qi is represented by the sun and illuminates the entire universe and generates energy for the earth. This warming of the earth controls and allows for 10,000 things to be born and become activated. The Sun controls the temperature for everything to survive.
Shao Yang helps slow down aging, lifts chronic fatigue, supports liver and gallbladder function, harmonizes gynecology functions, supports healthy erections, addresses Parkinsons symptoms, and stablilizes emotions.
Tai Yang helps with osteoporosis, moving qi and blood, reducing edema, cancer prevention, clarification of the mind, alzheimers, dementia, and also helps with the common cold.
Walk with Master Liu He as she takes you by the hand and leads you to this life changing Medical Qigong form.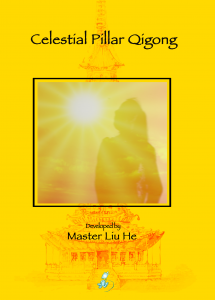 When enrolling, you will receive
Recorded links of the sessions, available to view for 1 week.
E- handouts for each form prior to class.
Qi transmission in your own home from Master Liu He
Download Registration Form if paying by check
Early Registration $299 before December 30, 2020, $399 after.
All tuition fees once paid are non-refundable, transferable to another workshop/class/retreat for $80 fee.
Whereas when Qigong is properly practiced, it is extremely beneficial and presents minimal risk to one's health, please consult your physician if you are in doubt of your capabilities or have special health concerns.
This class suited to:  Acupuncturists, Massage Therapists, Chiropractors, Qigong Instructors, Yoga Instructors, Martial Arts Instructors, Reiki Practitioners,  and other professionals. No prerequisites needed.