Black Rabbit Walks into the Blue Dragon's Cave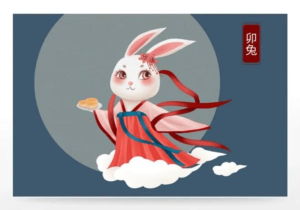 Master Liu He recently taught about the 2023 Nine Flying Stars influence for the Year of the Water Rabbit. She provided students with information on how to engage and highlight the positive energies and eliminate/harmonize the negative energies in a house or office. The recording of the 4 hour class is now available to purchase.
When purchasing, you will receive
Recorded links of the sessions, available to view for 4 weeks.
E- handouts for the slide presentation
Qi transmission in your own home from Master Liu He
Whereas when Qigong is properly practiced, it is extremely beneficial and presents minimal risk to one's health, please consult your physician if you doubt your capabilities or have special health concerns. This material is for educational purposes. You choose what you implement. All fees once paid or non-refundable and non-transferable. All links and material are for your use only, please do not share. Thank you for honoring the material.